To Sow the Greater Good.
Our journey began with producing CBD for those who matter the most — our own families. We have a passion for connecting the goodness in the soil to the wellness of our loved ones. We won't compromise. We won't take the easy way out. Our hemp is grown under strict cultivation and sustainability practices.
Hands On, Hearts In
Our Wholehearted Commitment and Control
With Green Compass, you can have confidence that you're purchasing quality. Our CBD products establish a high standard. They are pure, safe, and effective, with hemp that is 100% American-grown and undergoes an extremely detailed quality-control process. The result? CBD and hemp extracts of unmatched excellence, thanks to our nurturing cultivation and dedication to the plant.
Quality Begins in the Soil
When it comes to high quality hemp, we ARE the Source
At Green Compass, we do more than just talk the talk. We are the experts and the farmers who grow, cultivate, and tend to the hemp. The Green Compass Farm Management team oversees our North Carolina farms, which ensures our consistent adherence to purity and ethical standards. Our team also sees that Green Compass affiliate farms execute the same standards.
Hemp is not an easy plant to tend, and that is heightened when you choose to use our strict growing standards. Luckily, we're not afraid of a challenge. Our process excludes chemicals, herbicides, and pesticides. Every single day, our plants are meticulously cared for. This includes topping them, which ensures that they will grow wide rather than high. Our farmers harvest the crop in a critical, timely manner. The attention placed on each plant results in a rich yield of high quality CBD oil.
This process is extremely important, but it would mean nothing without the soil and the water that supports it. Hemp cleans soil through a process called phytoremediation, during which toxins are pulled out and the soil is left in even better condition. This is why our team places such a high value on the quality of our water and soil — so that our hemp can properly thrive!
Our team is loyal to where we came from. The Green Compass Founders started out as licensed participants in North Carolina's Industrial Hemp Pilot Research Program. That experience became the foundation of our mission: to bring the power of our hemp crop to the masses. Because of this relationship with our home state, we support North Carolina farmers, distribute hemp seeds to local farmers, teach them how to grow the crop to our standards, and buy produce from them.
Green Compass Team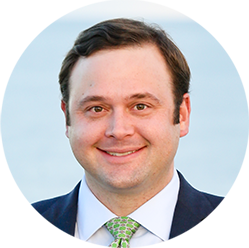 R. Sterling Cook, Jr.


CEO
Sterling brings a diverse background in various leadership roles within the agriculture and financial services sectors. His most current role was that of chief restructuring officer for one of the largest sweet potato distributors in the world. He also spent six years as CFO in the produce industry, assessing organizational performance and guiding long-term strategy. Sterling has extensive knowledge in the areas of financial reporting and analysis, risk management and business development, human resources, accounting and administration, and overseeing a large-scale corporate farm operation. He's also held various positions with Wachovia Bank, Citi Smith Barney, Morgan Stanley Smith Barney, and Wells Fargo Advisors.
Sterling has been a proponent for the North Carolina Hemp Pilot program since its inception and is excited about the future of what hemp will bring to the state. He is a graduate of the University of North Carolina at Wilmington and also holds a North Carolina Real Estate License. He enjoys being active in both his local business and alumni communities.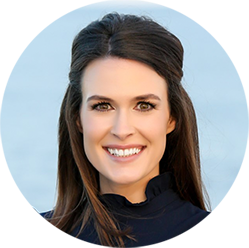 Meredith Cook


President
Meredith brings a passion for the CBD industry along with a medical dermatology background to the Green Compass team. She spent years working as a medical aesthetician for a leading dermatologist where she provided product consulting to her clients in a multifaceted approach. Her interest and experience in natural products led her to the CBD world many years ago. Meredith grew up with an extremely hard working grandfather in the NC textile industry and she still lives by the lessons he instilled in her since she was a young girl. She brings the resilience of her ancestry, as well as deep-rooted values of integrity, community, and a true sense of family.
Meredith's sturdy values radiate through every aspect of the Green Compass operation, from the product itself to the vision for the business. That includes managing and expanding the company's profound commitment to give back to communities. She is an influential partner for Green Compass Presidential Founders and future Advocates.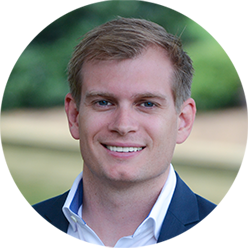 Brooks Bailey


Vice President
Prior to Green Compass, Brooks spent eight years in the commercial real estate industry, with a focus on the retail sector. He has worked closely with businesses, assisting with a wide range of client needs, including site selection and deal negotiations. Brooks has worked with Fortune 500 companies as well as mom-and-pop startups.
Brooks has always been dedicated to physical activity. From High-school wrestling and Crossfit to training and competing in triathlons. These days its Jiu Jitsu and yoga during the week and trail runs on the weekends. CBD has been a big part of his recovery regimen for a number of years.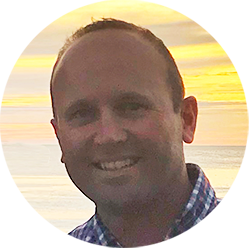 Adam Wooten


COO
Adam brings decades of experience in food processing and production to Green Compass with an emphasis on fresh produce and hemp production. He is a graduate of North Carolina State University with majors in both agribusiness management and field crops production. Adam has spent the past 15 years as a COO where he has been responsible for product procurement, scheduling and production, human resources, and overall site management. He has served two 3-year terms on the North Carolina Sweet Potato Commission Board and also served as its chairman of the crisis management committee and food safety task force.
Adam was one of the founding farmers on the North Carolina Hemp Pilot Program and is a proud overseer of his sixth-generation family farm in Columbus County. His background and experience in agricultural production and processing brings great value to the Green Compass product line and its emphasis on research and development.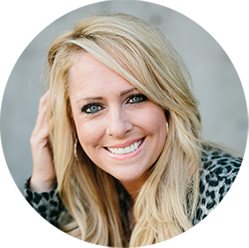 Sarah Nilsen


Vice President of Sales
Sarah brings nearly two decades of relationship marketing experience to Green Compass. She has been involved in all facets of the industry, from personally growing multi-million dollar international organizations, to corporate sales training for industry leading companies. She is a nationally renowned speaker, published author, and constant student of the industry. She's been featured in Success Magazine as well as many other publications. She is sought after for her ability to relate to the sales field with her heartfelt and humorous training style, and her masterful way of creating simple and repeatable processes to streamline a growing business.
Sarah's key to success is, be willing to do what other people won't do. She has a genuine passion for helping others succeed and a commitment to bring the culture and mission of Green Compass to life.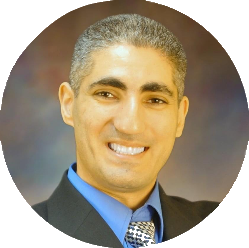 Vardan
Ter-Antonyan
Chief Science Officer
Vardan brings 15 years of experience in Pharmaceutical, OTC, Medical Device, Dietary Supplement, as well as Hemp and Cannabis industries. He is an expert in Leadership, Innovation, Product Development, R&D, Formulations, and Quality, as well as developing products from concept to launch. He has a Master's degree in Molecular Bio-Physics from the University of South Florida, and authored many peer reviewed international journal publications. To top it off, he also authored a US Patent and has entered many patent applications throughout his career.
His experience will greatly benefit Green Compass by expanding our capabilities, providing additional leadership, developing and producing new and innovative products. He will push for maximum growth and ensure our customers receive what they expect from Green Compass.