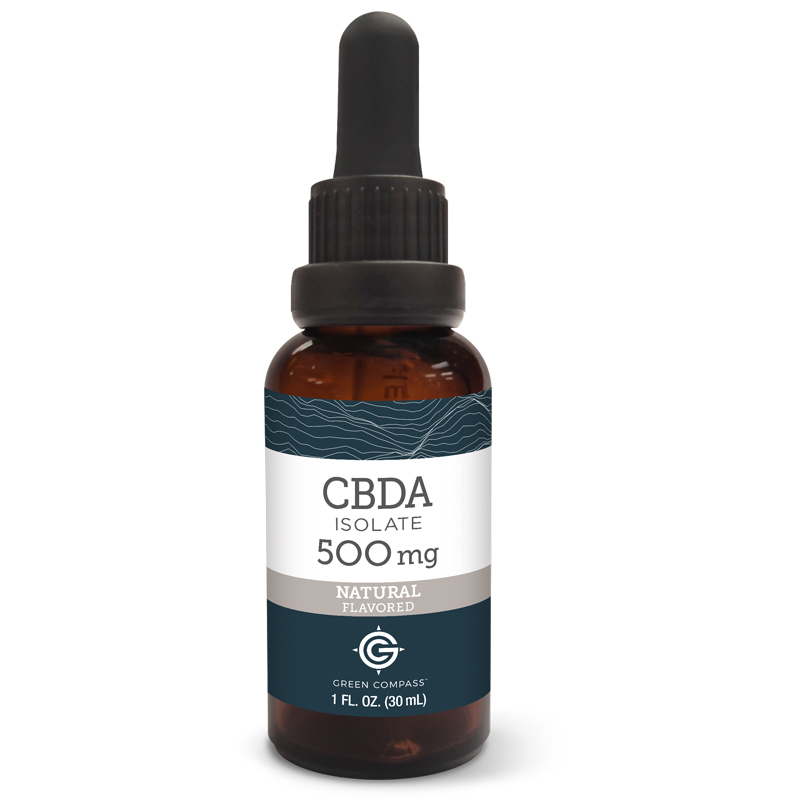 CBDA Isolate 500mg - Natural
$59.96
$74.95 Retail Customer
Share
Log in to share this link using your FriendShare code and earn $10 for you and each of your friends!
Benefits
• Provides protection against environmental stressors
• Helps to soothe and ease discomfort associated with nausea
• Supports recovery from exercise-induced pain
• Assists in the relief from daily stresses
• Helps in maintaining a sense of calm and focus
• Support for a healthy sleep cycle
• Assists the body in achieving overall homeostasis
Product Information
30 servings | 500mg CBDA Isolate
Features:
• 500mg Hemp Flower Extract Isolate
• THC non-detectable as tested down to 100PPM
• Isolated cannabidiolic acid
• C02 extracted
• Non-psychoactive
Suggested Serving:
Suggested serving 1mL up to 1-2X/day, as needed.
Store in refrigerator for best use.
Ingredients
Natural: Organic Fractionated Coconut Oil, Hemp Flower Extract Isolate
*Always consult your physician before using any CBD products.

*All Green Compass products, including Broad Spectrum and Boost, could contain very trace amounts of THC that are below detectable levels by our third party lab tests. Products are tested by using liquid chromatography, detecting THC levels over 100 PPM. If you are subject to drug testing then you may want to consult with the testing facility and your employer before using these products. Green Compass cannot guarantee the outcome of customer drug tests.
*These products are not approved by the FDA, and not intended to diagnose, treat, mitigate, cure or prevent any disease.